Welcome to PCSL
The British Columbia based Pacific Coast Soccer League (PCSL) is an inter-city, cross-border adult league with a season that runs typically from May to August. Member clubs are drawn from across the Pacific Northwest in cities from the British Columbia interior, the Fraser Valley, the Lower Mainland, Vancouver Island, through Washington State and Oregon at times.
Posted 3/23/2015
Message from the President
Presidents Report 2015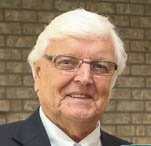 more...
Posted 2/6/2015
Welcome to our new web site
more...
Posted 1/19/2015
2015 PCSL Soccer Season starting soon
Welcome to the Pacific Coast Soccer Leagues 'New" website.
more...
Posted 9/30/2014
Windup of Victoria United FC
To All Friends of Victoria United FC:

It is with a certain sense of sadness that we are writing to advise that the Victoria United Soccer Association has decided to dissolve. We will no longer be participating in the Pacific Coast Soccer League, after 21 seasons. Yesterday we had our final AGM in the Vic West Soccer Association clubhouse, where the idea of Victoria United FC was born nearly 22 years ago. It seemed rather fitting to us to make the decision to dissolve Victoria United FC in the same place.
more...
Posted 8/15/2014
Oregon's IPS Taverna Win 2014 J. F. Kennedy Cup
IPS Marathon Taverna defeated defeated Khalsa Sporting Club 3-1 to win the 2014 edition of the J. F. Kennedy Cup Tournament. Khalsa played well but came up against a hot goalkeeper. The Oregon Champions deserved their win. The game went from end to end. Portland City United hosted a top quality event and fans enjoyed a great weekend of premier soccer. Everyone left Oregon looking forward to Washinton hosting in 2015. Oregon Champions IPS Marathon Taverna have won the Kennedy Cup three times now, 2010, 2012 and 2014. The 2014 J. F. Kennedy Cup tournament was hosted by the Oregon Premier Soccer League at Buckman Field, Portland, Oregon on August 9 & 10. Participating clubs were IPS Marathon Tavern (OR), South Sound FC (WA), Spartans FC (OR), Khalsa Sporting Club (PCSL). PCSL
more...
News Archive
Copyright © TechSys Communications Ltd., All Rights Reserved. 2000-2015