Photos of the first few games of the 2016 season : 'Photographs by Phil Fasciglione'

Welcome to PCSL
The British Columbia based Pacific Coast Soccer League (PCSL) is an inter-city, cross-border adult league with a season that runs typically from May to August. Member clubs are drawn from across the Pacific Northwest in cities from the British Columbia interior, the Fraser Valley, the Lower Mainland, Vancouver Island, through Washington State and Oregon at times.
Posted 4/6/2016
Goal Scorers
To check on who are the leading goal scorers...
more...
Posted 1/18/2016
Presidents Report January 2016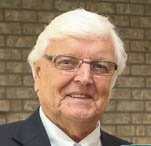 Important League Registration information
more...
Posted 11/23/2015
PCSL Annual General Meeting
Presidents Report 2015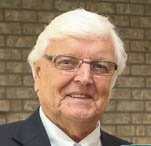 more...
Posted 10/9/2015
2015 Annual General Meeting Date set
PCSL 2015 Annual General Meeting,

Date: Saturday, November 14th, 2015
Location: The Clubhouse,15860 82nd Ave, Surrey.BC;V4N 0S8.
Meeting Time: 1.00 PM.
A representative from each Club is expected to attend. The meeting agenda will include a report on the league and a discussion of future plans that require input from all leagues member Clubs. Please notify Secretary/Treasurer, Yolanda Duncan (treasurer@pcsl.org) by November 1, 2015 as to who will be representing your Club
more...
Posted 10/9/2015
Summer 2016
At the October 7, 2015 PCSL Board meeting, the directors approved plans for the re-activation of a Premier Women's league for 2016. Interested clubs should contact Joe Hrgovic (604-496-3135;778-233-6945) or leaguecordw@pcsl.org.
more...
News Archive
Copyright © TechSys Communications Ltd., All Rights Reserved. 2000-2015