Photos from the July 2, 2017 season game port Moody SC vs Mid-Isle Mariners : 'Photographs courtesy Richard Howes- All Rights Reserved'

Welcome to PCSL
The British Columbia based Pacific Coast Soccer League (PCSL) is an inter-city, and on occasion cross-border adult league with a season that runs typically from May to August. Member clubs are drawn from cities in the British Columbia interior, the Fraser Valley, the Lower Mainland, and Vancouver Island
Posted 7/24/2017
The 2017 Men's Challenge Cup tournament
The 2017 Men's Challenge Cup tournament for the Men's Premier Division will be on the July 29 -30th weekend. Hosted by Port Moody FC at Trasolini Turf. Schedule :
more...
Posted 5/31/2017
Welcome to 2017 Season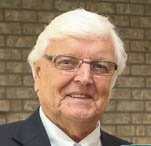 Pacific Coast Soccer League. Welcome Vancouver. Thunderbirds. Vancouver United. Port Moody. Khalsa Sporting. Victoria Highlanders, Penticton. and Mid-Island. to the 2017 Season. Teams will play a balanced schedule.
more...
Posted 7/27/2016
2016 PCSL Mens Premier Top Scorer
Luke Griffin receives the Top scorer award for the 2016 season from Dave Collard, PCSL President.
more...
Posted 7/25/2016
2016 Challenge Cup Champions
Sunday, July 24th.
Challenge Cup Final at Ken Woods Field (UBC), 4.00.PM.
Vancouver Thunderbirds defeat Mid-Island Mariners 4-1
more...
Posted 7/25/2016
Challenge Cup Most Valuable Player 2016
Lucus Reis from the Vancouver Thunderbirds FC who scored a goal against Vancouver United on the first day of the Challenge Cup Tournament and three in the championship game was named the 2016 tournament Most Valuable Player.
more...
News Archive