Welcome to PCSL
The British Columbia based Pacific Coast Soccer League (PCSL) is an inter-city, cross-border adult league with a season that runs typically from May to August. Member clubs are drawn from across the Pacific Northwest in cities from the British Columbia interior, the Fraser Valley, the Lower Mainland, Vancouver Island, through Washington State and Oregon at times.
Posted 4/5/2015
Tryouts for Tigers this week

The Tigers tryouts will be held this Tuesday April 7th and Thursday April 9th ( Trilium fields, downtown Vancouver - 8:45pm)
more...
Posted 3/23/2015
Message from the President
Presidents Report 2015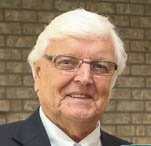 more...
Posted 2/6/2015
Welcome to our new web site
more...
Posted 1/19/2015
2015 PCSL Soccer Season starting soon
Welcome to the Pacific Coast Soccer Leagues 'New" website.
more...
News Archive
Copyright © TechSys Communications Ltd., All Rights Reserved. 2000-2015